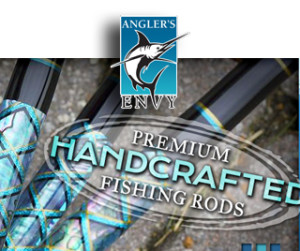 Kevin Knox joined Capt. Jay Feimster on the PointClickFish.com Saltwater Radio Show to discuss custom rods. Kevin is a member of the PointClickFish Ambassadors Team that will be providing special articles, blogs, and videos throughout the year.
Listen to Podcast: http://saltwaterfishingradio.com/custom-offshore-fishing-rods-101-podcast/
Custom Offshore Fishing Rods 101 – PODCAST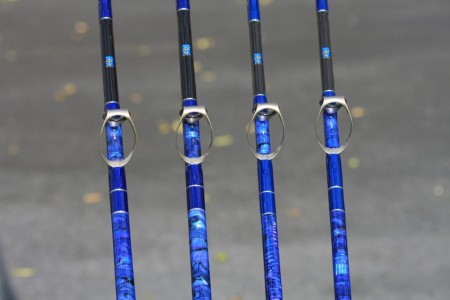 If you are considering purchasing a handcrafted custom fishing rod, it is important that you know what you are looking for. Join Captain Jay and the PointClickFish.com team as we talk with custom rod builder Kevin Knox from Angler's Envy Custom Rods about what questions you should ask and what you should know.
About Anglers Envy Custom Rods
With over 30 years of experience of building and wrapping thousands of high quality and high performance, custom designed fishing rods, the Angler's Envy team knows exactly what it takes to build true precision rods that can impress even the most ardent of anglers.